BEAUTY SLEEP…IT'S A REAL THING
Forget everything you thought you knew about makeup removal… our way is award-winning
The dos and don'ts of removing your makeup with just water
Forget everything you thought you knew about makeup removal… our way is award-winning
We've been blowing minds with our revolutionary (award-winning) Makeup Removers that allow you to take off your makeup with nothing but water… but are you getting the most out of your magical makeup removers?
Here are our top dos and don'ts for 100% minimal fuss makeup removal.
Dos
Do pop a fresh disc every day. For our magical Makeup Removers to do the best job possible, use a fresh fibre daily, this way you'll be sure the fibres aren't already clogged with makeup from a previous day.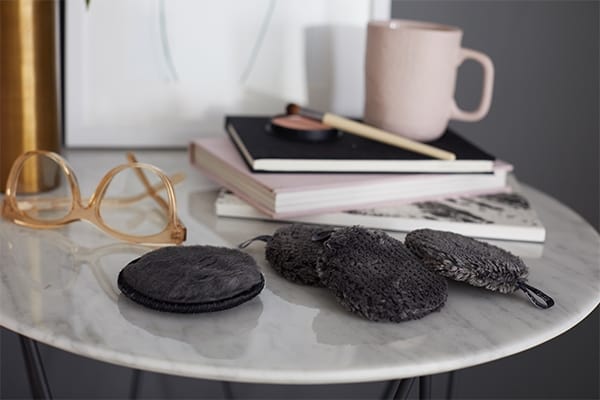 Do add enough water. When you're removing a full face of makeup, you want the makeup remover disc to be wet, as the water acts as a natural solvent helping the skin-loving fibres lift and trap makeup from your skin's surface. The more makeup = the more water you need.
Do use in a circular motion. Gently buffing the surface of the skin in small circles is the best way to ensure all of the superfine fibres get the opportunity to massage the skin's surface and loosen your makeup. Plus it's a nice little daily facial.
Do add a little coconut cream for waterproof mascara. Our fibres are perfect for removing water-soluble makeup, but for waterproof makeup, a little Coconut Cream works wonders and helps our fibres leave you with 100% makeup-free skin.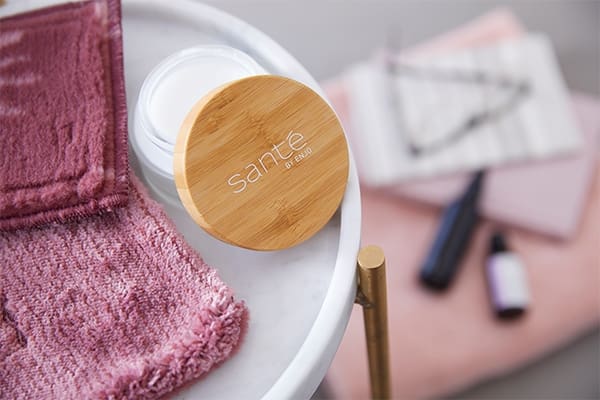 Do wash your set weekly. Our Makeup Removers come in a set of seven, one for every day in the week. After use, pop each disc into your Santé Laundry Bag and wash the whole set at the end of the week.
Don't
Don't rub too hard. Our fibres are designed to loosen and lift makeup and impurities with light pressure. Your fibres should work their magic if used in a circular motion, if your makeup isn't coming away completely, add more water.
Don't leave your damp makeup removers lying around for weeks. A damp makeup remover + an extended period of time = musty fibres. Keep your fibres in tip-top condition by washing weekly and allowing to dry after use.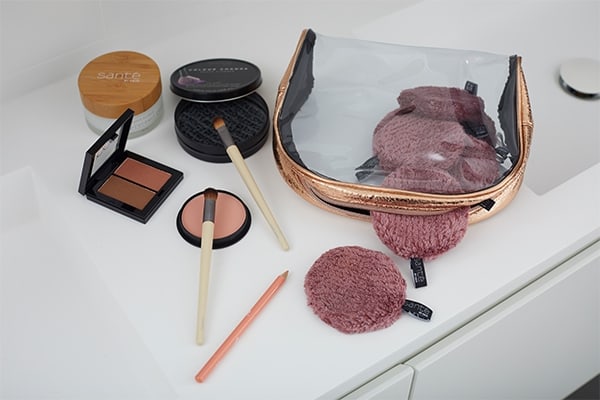 Don't wash with fabric softener. To make sheets and clothes super soft and wrinkle free, fabric softener coats the fibres with their softening properties. By coating our Makeup Removers they will be less effective at doing their job - lifting makeup from your skin.
Don't tumble dry. Our earth-loving fibres like to dry naturally in fresh air or under the sun, tumble drying can damage the fibres makeup-removing abilities.
Don't forget, if you're not entirely satisfied with our magical makeup removers, we have a 30-day money back guarantee.